Google Cloud Training
Fast track your career in high-growth IT roles with hands-on Google Cloud training and personalized coaching
See all GCP training
Train a team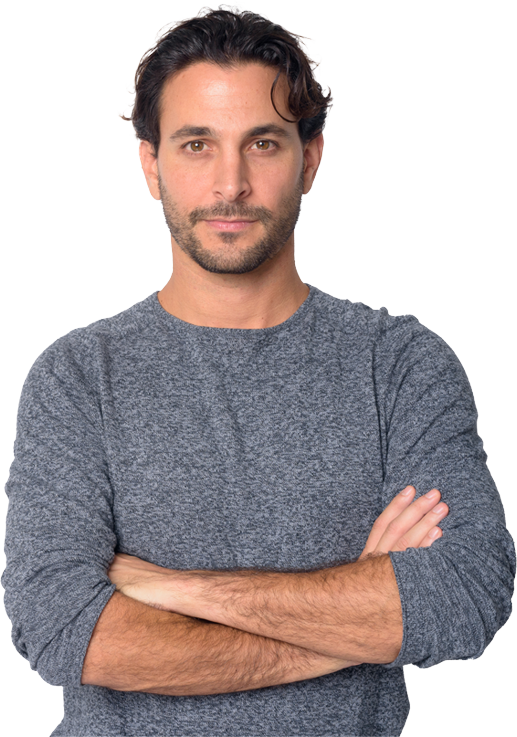 Why Get Google Cloud Certified
Google Cloud Platform (GCP) certifications are growing in popularity among IT professionals in all industries. And Google offers one of the highest paying IT certifications today - Google Certified Professional Cloud Architects have an average salary of $231,000.
Certifications can help:
To earn promotions
Give you an edge against other candidates when applying for competitive roles
Justify your value when asking for a salary increase
Build your confidence and achieve personal goals
To represent your workplace with credibility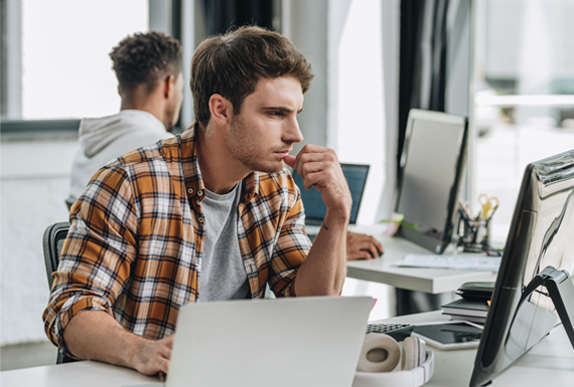 Learn Google Cloud with Cloud Institute
We believe cloud training is only successful when you transfer new skills to the workplace and achieve career goals.
That's why hands-on Challenge Labs—which allow you to practice and validate real skills in risk-free environments—are included with all training. We also offer 1:1 cloud certification coaching because personalized help from experts drives greater learning retention and success.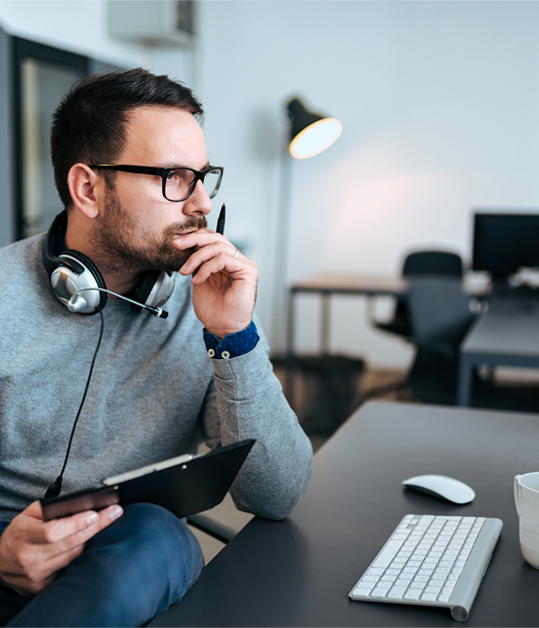 With Cloud Institute, you get:
The most up-to-date curriculum

New training for in-demand and emerging cloud technologies is continuously developed to help you stay in front of trends.

Instruction delivered how you want it

Choose from self-paced online learning or live instructor-led training in public or private sessions

Immersive, hands-on Challenge Labs

Retain more knowledge by practicing real skills in real, risk-free cloud platform environments.

Personalized certification coaching

Gain the confidence and validation you need to fully understand concepts and skills needed to pass cloud certification exams.
Most Popular Google Cloud Training Courses
Pass your GCP exam the first time—guaranteed
That's right. We guarantee you'll pass your Google Cloud certification exam the first time when you engage a cloud coach.
See details
Google Cloud Certification FAQs
What is a GCP certification?
Google Cloud Platform (GCP) certification is a popular certification that can help you get ahead in your career. Exams cover different levels and areas of expertise, from foundational concepts to advanced engineering.
Some of the best Google Cloud Platform certifications include:
- Google Cloud Foundation-Level Certifications:
This certification covers fundamental cloud principles and proves you comprehend the main services provided by Google Cloud.
- Google Cloud Associate-Level Certifications:
This certification is designed for those who manage the day-to-day operations of Google Cloud Platform deployments. The examination assesses your abilities to deploy apps, monitor operations and manage GCP projects.
- Google Cloud Professional-Level Certifications:
Professional certifications from Google Cloud are role-based and demonstrate advanced design and implementation expertise. The tests demand a practical, hands-on understanding of your discipline.
What are the advantages of GCP training?
There are many advantages to choosing a formal training program to learn Google Cloud Platform, including:
- Fundamentals training is the quickest way to get started and learn the basics of GCP.
- A certification gets you a foot in the door when you're starting or changing your career.
- Earning a certification is one of the best ways to get a promotion at your current company.
- Getting certified is an ideal way to advance your GCP skills and demonstrate your expertise in a topic area.
Is GCP certification worth my time?
Yes! In this day and age when every business is moving to the cloud, a GCP certification is very worthwhile.
The need for competent GCP practitioners is increasing and a large number of people have entered the cloud field. So, if you want to work as a GCP Developer, you must distinguish yourself from your colleagues in some way, such as obtaining a certification.
A certification helps businesses distinguish between people who claim to know GCP and those who genuinely do understand how to work in GCP. As a result, holding a GCP certification might help you stand out to potential employers. If you're a newbie and want to learn GCP, it is best to start with an online course that teaches you the fundamentals while also providing hands-on experience.
Who can apply for GCP certification and training?
The Google Cloud Platform certification exam is intended for the following people:
- Someone who wants to learn Google Cloud Platform basics.
- Google Cloud Platform customers who wants to learn more about the services available.
- Amazon Web Services, Azure, or other public cloud customers who want to learn about how to connect with GCP services.
- AWS Solution Architects or Microsoft Azure Architects are interested in learning more about Google Cloud Platform.
- Developers who use Google Cloud Platform Services or other public cloud services.
What will I learn in a GCP certification course?
Overall, courses will teach you how to identify solutions that are appropriate for your IT circumstances to gain higher productivity and less disruption.
Depending on the course you take, you may deep dive into topic areas like building data pipelines, managing vulnerabilities, how to scale applications efficiently.
How long will it take to complete GCP Certification?
Each GCP certification course and exam is a different duration and time required varies from person to person depending on how much time is invested to study materials and practice new skills.
For beginner courses, we recommend planning 10-20 hours of total study time to prepare for the exam. Advanced courses typically require a longer commitment – up to 5-10 hours a week for several months.
Whatever your case, don't rush to take the exam! Make time to cover training materials, practice real scenarios in risk-free environments, and take the practice exams.
Trusted By
We work with individuals and organizations large and small across the globe. Here are a few companies we have supported with one-on-one and team cloud training.