AWS Cloud Training
Whether a beginner or a pro, we have training and coaching to have you managing infrastructure and developing apps on the world's leading cloud platform.
See all AWS training
Train a team
Why Get AWS Certified
With 32% market share, Amazon Web Services is the most popular cloud platform for businesses and individuals seeking certifications. And for good reason—AWS has more availability regions, lower prices and more services than other cloud providers.
Even though IT orgs are accelerating cloud adoption with AWS and other cloud platforms, insufficient cloud skills will delay half of enterprise IT organizations' migration to the cloud by two years or more according to Gartner.
That's why becoming AWS Certified makes you very valuable to companies who prioritize building and migrating their workloads to the cloud—and they're willing to pay top dollar for your skills and expertise.
$100k+ compensation
Each of the AWS certifications we support earn an average salary of more than $100,000.
$153k average salary
The AWS Certified Solutions Architect associate level certification pays a median salary of $153,142.
Learn Amazon Web Services with Cloud Institute
We believe cloud training is only successful when you transfer new skills to the workplace and achieve career goals.
That's why hands-on Challenge Labs—which allow you to practice and validate real skills in risk-free environments—are included with all training. We also offer 1:1 cloud certification coaching because personalized help from experts drives greater learning retention and success.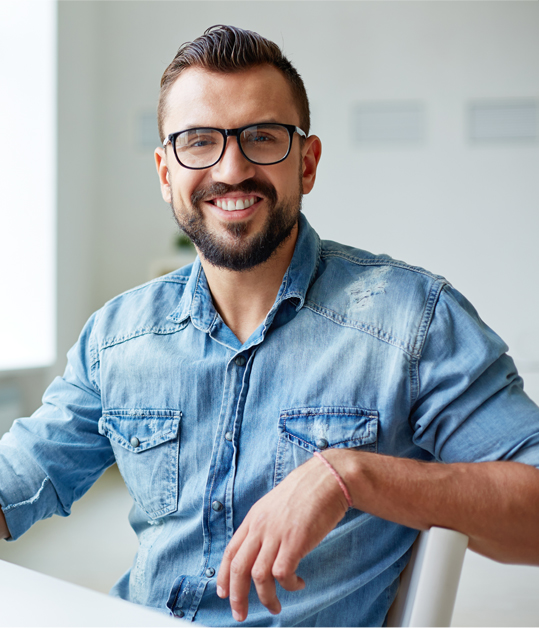 With Cloud Institute, you get:
The most up-to-date curriculum

New training for in-demand and emerging cloud technologies is continuously developed to help you stay in front of trends.

Instruction delivered how you want it

Choose from self-paced online learning or live instructor-led training in public or private sessions

Immersive, hands-on Challenge Labs

Retain more knowledge by practicing real skills in real, risk-free cloud platform environments.

Personalized certification coaching

Gain the confidence and validation you need to fully understand concepts and skills needed to pass cloud certification exams.
Most Popular AWS Training Courses
AWS Cloud Certification FAQs
What is an AWS certification?​
The Amazon Web Services (AWS) certification is a globally recognized credential that proves your technical skills in cloud computing. Becoming AWS Certified allows you to demonstrate your knowledge of the AWS platform and helps establish credibility.
There are three certification levels:
- Foundational level
Proves you understand the basics of AWS cloud and core AWS services
- Associate level
Proves you have basic knowledge of AWS services and can use them to create simple cloud infrastructures.
- Professional level
Proves you have advanced knowledge of AWS services and can create complex cloud infrastructures.
How much does AWS training cost?​
How much AWS training will cost you depends on the path you choose
You can lean on mentors, online communities and free training materials provided by AWS and on the internet to train yourself—which costs nothing. You'll only pay for the exam which costs up to $300.
To increase the chance of passing an exam the first time, many people turn to formal programs that specialize in AWS certification training.
Some programs offer training for a one-time cost ranging from $10 for no-frills self-paced training on the low end to several thousand dollars for live classes led by expert instructors on the high end.
Other programs are subscription-based and cost anywhere from $19 to $99 per month, or $249 to over $1,500 per year. Subscriptions typically include access to a large training library and you can pick and choose which courses to take.
Is the certification worth it?​
The short answer is yes, it's worth it
With the use of cloud computing increasing, the need for specialists who can work with it is also growing. This is why AWS certification is in high demand among IT companies.
An AWS certification is a great way for cloud pros to advance their career and increase salary. In fact, one survey found 70% of AWS professionals increased their salary up to 20% after passing their certification.
How do I get AWS Certified?​
Earning an AWS certification is a straightforward process:
- Prepare for the exam You can learn on your own or enroll in an AWS certification training program. Whichever path you choose, hands-on experience is key to learning new technologies, so you'll need to practice relevant scenarios in real-world environments and take practice exams.
- Sign up for the exam. AWS certification exams are delivered by Pearson VUE and PSI. You can search for upcoming dates and sign up here.
- Take the exam. Tests consist of multiple choice questions and are timed and proctored, ranging from 90-minutes for the Cloud Practitioner exam to 180-minutes for the Solutions Architect - Professional exam.
If you fail the exam, you'll need to wait 14 days to retake it and must pay the full exam fee again. 
- Recertify after 3 years. To maintain your AWS Certified status, you'll need to demonstrate your continued expertise through recertification every 3 years.
Which AWS certification is best for beginners?​
AWS Certified Cloud Practitioner is the first step towards AWS certifications. It's intended for anyone looking to gain an understanding of how AWS can benefit their organization. Neither deep technical experience nor development skills are needed to become a certified cloud practitioner.
The exam tests your ability to:
- Explain the purpose and basic components of AWS;
- Use AWS tools and features to launch and manage EC2 instances, including security best practices;
- Use AWS data storage options such as Amazon S3, Amazon RDS, and Amazon DynamoDB; and
- Implement high availability using Amazon ELB, Amazon RDS, Elastic Load Balancing.
We won't sugar-coat it—AWS certification exams can be very tough depending on your current knowledge and experience working with the platform.
One thing that makes the AWS certification exam more difficult than some other exams is how many different areas of the AWS platform are tested. It isn't that one AWS service is covered more than others; it's that several services overlap with one another in terms of functions and features.
But don't be deterred! With a quality training program, hands-on practice and certification coaching, you can learn what's needed to confidently pass the exam.
Trusted By
We work with individuals and organizations large and small across the globe. Here are a few companies we have supported with one-on-one and team cloud training.