Blogs
Keep up with trends, research and best practices on cloud technology training and certification.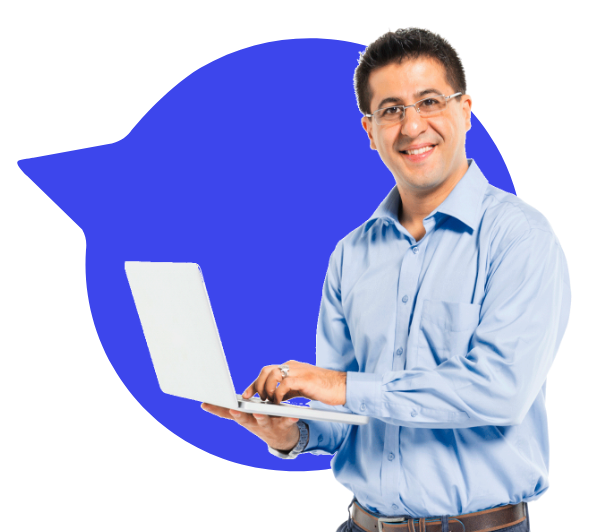 Mind the Gap: How to Navigate the Cloud Skills Shortage
You're months behind schedule. This "lift & shift" project should have been much easier, but you keep running into roadblocks that require insight beyond your IT team's current capabilities. They're used to running your legacy ERP platform, but these new cloud-based requirements – it's just not making any sense.
What's more, bringing on new staff with the right skills has slowed you down. You've had three offer letters rejected in as many weeks because candidates are getting snatched up by companies outside your industry who have bigger headcount budgets.
You and your CTO know that cloud is the future and required to stay competitive. But right now, that future seems out of reach and other leaders in your business are losing confidence in you. So what can you do?
The Cloud Skills Gap is Real
It's not an illusion. There's definitely a cloud skills gap.
Among 850 IT decision makers surveyed by market research firm Foundry (formerly IDG Communications, Inc.), the top cloud-related concerns were controlling costs, the lack of security skills, and data privacy and security vulnerabilities. And while 34 percent of respondents were specifically concerned with the security skills gap, that's only one point more than the 33 percent who were equally worried about a lack of general cloud management expertise available within the market.
This gap proves even more concerning when considering roughly 80 percent of survey respondents had increased their cloud management team headcount by an average 3.3 workers over the previous year. Meanwhile, 96 percent had already faced "significant challenges to implementing their cloud strategy."
It's abundantly clear that there are just not enough skilled employees available in the market. And the problem only seems to be getting worse.
Cloud Growth Is Outpacing Cloud Talent Pool
The recent pandemic led many businesses to reimagine not only their day-to-day work practices, but also their overall IT strategy. Cost-effective, flexible, and agile solutions became the hallmark of effective operations, with many companies migrating legacy business systems and general ERP functions to cloud-based platforms.
In fact, according to recent research, Gartner anticipates that the cloud market will be twice the size of the non-cloud IT market by 2025. And in 2022 alone, cloud bears responsibility for nearly all of the 11 percent year-over-year growth in spending within the enterprise software segment.
Similarly, according to the previously-mentioned Foundry research, 69 percent of respondents claimed to have accelerated their cloud migration over the preceding 12 months. And the number of businesses that anticipated having most or all of their IT infrastructure in the cloud by the end of 2023 was 63 percent.
With so much explosive growth in the cloud market, the current labor pool is struggling to keep pace.
Risks of an Underskilled Workforce

Businesses still need to operate despite the shortage of talented candidates, which leads many to cut corners.
All too frequently, existing cloud management teams are forced to shoulder the burden of this ever-increasing workload, putting in longer hours and overseeing a broader set of responsibilities. As a result, they spend less time on critical infrastructure, innovation, and development roadmaps.
And when cloud transformation efforts are insufficiently planned, all manner of problems can develop, such as vendor lock-in or overly-complex architectures that hinder and even limit the addition of new functionality.
Not to mention, an overworked team is more prone to churn, further exacerbating the problem of hiring and retaining a team with the cloud skills needed to deploy and manager cloud projects successfully.
How to Close the Cloud Talent Gap
As time passes and market forces work their magic, this skill shortage will begin to resolve at some point. In the meantime, businesses need to adapt and act quickly to mitigate the potential impact.
There are three paths to pursue to deal with the talent gap:
Outsource
If you don't have the skills in-house to adequately build and manage your cloud environment, consider outsourcing the task.
With the right vendor in place, your supplemental labor can focus on maintaining and optimizing your cloud architecture, while your internal staff concentrates on growth initiatives and managing daily, non-cloud-focused operations.
As you evaluate potential cloud management providers, be sure to look for a firm that can:
‣ Integrate seamlessly with your internal IT team
‣ Deliver at a reasonable price point
‣ Provide an established track record of keeping up with the latest technology and management trends
‣ Establish your cloud security as a priority
‣ Offer guaranteed service-level agreements (SLAs) regarding performance and availability
| | |
| --- | --- |
| PROS | CONS |
| ‣ Flexibility. You can scale up or down engagement of skilled experts as you need. | ‣ Ramp-up. Because the outsources teams are unfamiliar with your business and internal processes, it can take time onboard and ensure a smooth transition. |
| ‣ Save costs. Pay only for the resources you need when you need it. And because outsourced talent is not on the payroll, you don't pay for taxes, benefits, equipment, recruitment, and other employment costs. | ‣ Less control. Working with a third-party requires giving up some control of services, and the third-party may not manager tasks to the same standards as your business. |
| ‣ Save time. Vetting architects and engineers takes time. When you outsource, that task falls on the vendor, not you. | ‣ Finding the right resources. In some cases, it could be difficult to find the right talent to build and manage to your stack and other requirements. |
Out-hire
Perhaps the most challenging option is bringing in more staff.
As we've already established, there is a noticeable shortage of qualified cloud experts in the market. So, to attract more cloud managers to your firm, you'll likely need to augment these open positions with aggressive salary and benefits packages – at least more aggressive than your competitors.
And while the budgeting pressures needed to support this wage increase will likely limit growth efforts in the near future, it will help to avoid potential burnout among existing employees and encourage a better optimized cloud environment in the present.
| | |
| --- | --- |
| PROS | CONS |
| ‣ First-hand company knowledge. Even over a short period of time, employees quickly learn the nuances of the business, projects and infrastructure. That first-hand knowledge is invaluable for effective planning, strategy and execution. | ‣ Expense. With employees, you're not paying only for their salary, but also the cost to recruit them, taxes, benefits, equipment, workspace and more. And since cloud talent is hard to find, you may not have the budget to pay an even higher salary to hire the best. |
| ‣ You can be selective. You know what skill gaps your current team has. By hiring a new team member you can be very selective to hire someone with the skills you need and ensure a good culture fit. | ‣ Recruitment. Recruitment tasks are the responsibility of you and your business. It will take time to not only find qualified candidates, but go through the process of interviewing and validating them for a job offer. Unless you have a large budget and great reputation, recruitment may be slow. |
| | ‣ You're responsible for retention. Not only do you need to hire and onboard the talent you need, then you're also responsible for doing what it takes to retain a new employee. |
Outsmart
Alternately, you might consider upskilling or reskilling your existing IT workforce.
With the proper training, employees who are already overseeing operations can be repurposed to continue this oversight as you migrate workloads and applications to the cloud.
While internal, cross-training initiatives can help transfer cloud skills to more of your workforce, it also limits the overall knowledge pool of your cloud teams since your training program will only be as comprehensive as your most-educated employee.
Choosing an externally delivered training program, however, helps to avoid that challenge while leading to a more streamlined, research-based training regimen.
Typically, these services work to stay abreast of the latest industry trends and cloud management best practices, and work with technical instructors who are experts in their fields to keep their trainings competitive.
Of course, there are many educational platforms available, but not all of them are equally effective. When considering a learning solution for your cloud teams, consider looking for:
‣ Tailored training programs that can accommodate the unique needs of your project and culture (e.g., offering live sessions, practice environments and access to coaching)
‣ Simplified onboarding and coordination — if your company struggles to work with the training company, your employees are likely to struggle too
‣ Rich course lists that align with potential future skill gaps as you continue your cloud journey
‣ Hands-on learning opportunities that yield real-world experience
‣ Integrated tracking capabilities able to monitor the progress of individual learners
‣ Services aimed at ensuring what your employees learn in the classroom transfer to the workplace—such as 1:1 coaching, mentoring and communities.
| | |
| --- | --- |
| PROS | CONS |
| ‣ Increase retention and attract new talent. One study found 94% of employees are more likely to stay with employers who invest in their careers. At the same time, employee training is a differentiating benefit candidates look for when seeking employment. | ‣ Resistance to change. In an ideal world, all your employees will see the value of training and the benefits of change. In reality, it's tough to buy-in from everyone to learn and adapt. |
| ‣ Address skills gaps specific to your project. When hiring a training company, most will take the time to understand your specific project requirements and assess the skillset of your team. Then training can be tailored to deliver instruction on exactly what your team needs to learn. | ‣ Cost. Depending on the number of employees you need to train and scope and depth of material, training can be expensive, especially for small companies. |
| ‣ ROI and cost savings. Given the high cost of outsourcing and hiring new employees, training current employees on new skills can be much more cost-effective. Most companies report an ROI of at least 100% on employee training. | ‣ Employee attrition. Overall, providing training is more likely to motivate your existing employees to stay, but a percentage will take the new knowledge and leverage it to find a new job. |
| ‣ Greater cloud adoption. One IDC study found trained organizations are 80% faster to adopt cloud. | |
Ultimately, the cloud skills gap is a reality businesses will live with for the foreseeable futures and a combination of outsourcing, hiring and training will be necessary. By making the right choices and investing in mitigating actions now, you can limit how disruptive this gap needs to be to your business.
It's never been a better time to build up your team's cloud skills to reduce the skills gap and develop the talent you need. Connect with our Admissions team to discuss next steps.