Blogs
Keep up with trends, research and best practices on cloud technology training and certification.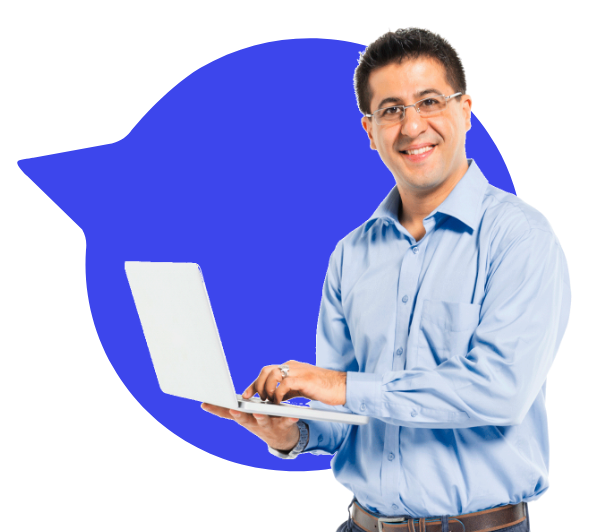 Average Salaries of Google Cloud Certified Professionals
Cloud computing is a domain we all want to get into when it comes to choosing careers. And the way things have been with the cloud computing industry, it was the right thing. There is one credible way to get into this industry, that is certifications. We cannot question the significance they have in the modern world. If there is someone who is up to joining the cloud computing industry, he must have to do some research about it. The candidate should know which are the companies that are making it big in the cloud industry right now like there is Google cloud platform. Getting awareness is the best thing you can do, and that helps you choose the best as well.
Google cloud platform offers a variety of certifications for every level, from a beginner level to an expert level. Finding a suitable certification for yourself according to your expertise is a nut everyone finds hard to crack. The proper way for this is to explore each of the certifications, analyze which skills you have and which skills you would prefer to acquire and select the certification according to that. We are going to discuss further certifications GCP offers, why should you choose them, what salaries you can get on average after this certification. There are other technical details about the exam like format, cost, registration process, and everything.
Why are GCP Certifications Important?
The importance of the Google cloud platform can easily be understood by its popularity in the enterprise sector. A lot of big and small organizations use their cloud services due to high scalability. They are the guarantee of your ability that you can work in the Google cloud environment and have all the necessary knowledge to work in such conditions. It is not all about validation, there are other benefits like Google cloud professionals have better command over the skills they have, and according to reliable research, they earn better than other cloud professionals.
Start your 30-day FREE TRIAL with CloudInstitute.io and begin your Cloud career journey today!
Google Certifications and Average Salaries of Professionals
As we have discussed earlier, how can a Google certification take your career a level up if you can find which is the certification that suits your career? Well, there are three different categories of certifications offered by Google. Those three certifications by Google are.
Associate Certification
Professional Certification
User Certification
These are the three categories of certifications offered by Google. Let us now look at all the certifications and salaries the certified professionals get.
GCP Associate Cloud Engineer
It is the starting point when it comes to the Google cloud certifications there are a lot more on the list. In this certification, you get to learn how to deploy applications, monitor all the processes, and management of different cloud solutions. If you want to take this exam, you should know basic things about the Google cloud platform. As it is one of the starter certifications, there is no hard and fast rule for pre-requisite for this. Planning, designing, and setting up a GCP based cloud environment is the prominent thing you learn in this certification. On average, a professional with this certification earns about $110,000 a year.
GCP Certified Cloud Architect
In the professional domain, it serves as the starter, this certification. All the aspiring architects can go for this certification as it offers to teach how to take leverage of all the technologies by Google. A professional becomes proficient in cloud architecture and Google cloud technologies by doing this certification. To get into this, you need to have at least 3 years of industry experience and solutions and architect design. It has an objective-based exam that is available only in English and Japanese language. On average, Google cloud certified professionals earn around $130,000 to $200,000 a year.
Google Cloud Certified Cloud Professional Cloud Developer
It is another professional-level certification offered by Google. With this certification, you can prove your worth in the domain of cloud-based solution development and applications. In this certification, professionals have to utilize their extensive knowledge regarding advanced databases, cloud-native applications, and developer tools. Google keeps updating its exam-taking techniques and outlines, so one needs to stay updated if he is interested in the certification. To take this exam, one needs to have more than 3 years of experience in the industry and fluency in a high-level programming language. On average, Google cloud certified professionals earn around $100,000 to $210,000 a year.
Google Certified Professional Data Engineer
It is yet another Google Cloud Certification that is at the professional level. It is a job role where data engineers have to work in a data-driven environment, and their job role includes the collection, processing, and delivery the critical insights to support making better decisions. They also get to design, develop, and monitor the operations and different processes. The main role of a data engineer although belongs to the security, stability, processing, and delivery of the data.
There are some important domains covered in this certification that are designing, development, and operation of data processing systems. There is no hard and fast rule when it comes to pre-requisite for this certification, although it is a recommendation to have experience of more than three years. On average, these professionals earn around $150,000 a year.
Google Cloud Certified Professional Cloud DevOps Engineer
We all know how popular DevOps has become in recent years, and this is the reason a lot of aspirants are opting for Google Cloud Certification regarding DevOps. Google introduced this certification after seeing the popularity of DevOps. They look after the coordination between development and operation teams to ensure the streamlined process. They also look after all the system automation that is the key part of DevOps.
There are no special requirements for this certification other than the knowledge and experience of DevOps and its tools. The domains that are covered in this are development, implementation, and optimization services and operations. On average, these professionals earn around $140,000 to $180,000 a year.
Google Certified Professional Cloud Security Engineer
It is an ideal course for you if you are an aspiring cloud security professional. The role of security in cloud computing cannot be neglected. It is a type of cybersecurity, and after doing this certification, one can find an astounding job. A cloud security engineer designs and maintains the security system of an organization from all the unwanted threats. For this certification, one should have at least three years of experience and thorough knowledge about cloud security aspects. On average, these security professionals earn around $150,000 a year.
Google Certified Professional Cloud Network Engineer
It is a specialization certification offered by Google in the domain of networking. A network initial engineer at the initial stage of his career should opt for this certification as it will provide a boost to his career. The implementation and management of network architecture on the Google cloud platform is one of their key responsibilities.
To do this certification, one needs to have experience with the network architectures and at least three years of experience in networking. The domains this certification covers are GCP network designing, designing and implementation of virtual private networks, and network security implementation. On average, these professionals earn around $200,000 to $240,000 a year.
Google Certified Professional Collaboration Engineer
It is another specialization certification offered by Google for aspiring cloud professionals. This role of collaboration engineer is responsible for the business transformations and security policies of the organization. Their responsibilities also include looking after the needs of users and the content. To get on with this certification, one needs to have three years of industry experience and the ability to work with a solution-oriented mindset. This domain this certification covers are management of the manpower and the resources, monitoring of all the organizational operations, and many more. On average, these professionals earn around $80,000 a year.
Google Certified G Suite Certification
It is the last certification that Google offers for cloud professionals. It is a certification that comes under the domain of the user certification category of Google. Their responsibilities include taking care of common workplace activities by using cloud computing tools. The exam of this certification is all about these things as well, like how to process and share a document using a cloud-based tool. And there is also a test of communication in the exam as it needs validation of you communicating effectively through emails and other means. To go for this certification, one needs to have complete knowledge about G suite and hands-on experience with G suite as well. Well, their earning per year is about $110,000.
There it is, all the certifications offered by Google regarding the Google cloud platform and the average salaries of the professionals. Google cloud platform is one of the top names when it comes to cloud computing, as we know. One can step into this pool without even thinking twice and there will be no looking back, as it only shows the way forward.