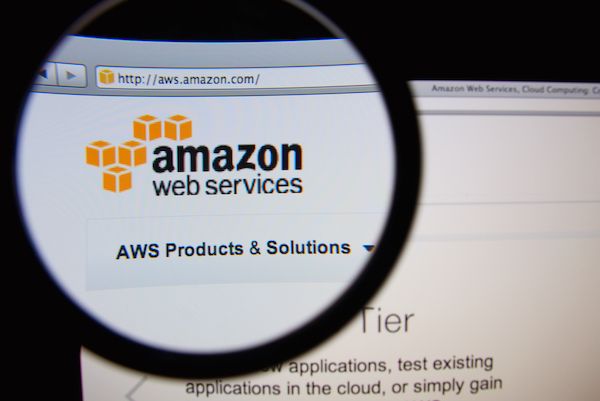 AWS announced an update to their most popular certification, the AWS Solutions Architect – Associate certification. Here's what you need to know about the new exam.
Amazon Web Services (AWS) have announced an update to what can be considered their most popular certification, the AWS Certified Solutions Architect – Associate certification.
The current AWS SAA-C02 certification was released on March 23, 2020, so it's been generally available for almost two years, so it's not surprising that it is being updated. The rate of change and innovation with AWS in two years is huge. By updating their certification to include the latest services, features and best practices ensures that the certification continues to prove its worth to both businesses and individuals.
I imagine you may have a number of questions like the following:
Can I still take the current SAA-C02 exam as I'm currently studying for it?
I recently passed my SAA-C02, will it still be effective, or will I have to take the new exam?
When does the new exam come into effect?
What are the changes?
Will there be any exam lab questions like there are in the AWS SysOps Administrator certification?
Where can I learn the new materials for this exam?
Where can I find more information on this exam?
To make things simpler and less stressful, let me answer each of these for you.
Can I still take the current SAA-C02 exam as I'm currently studying for it?
The answer is yes! In fact, I recommend that if you have already started studying for the AWS SAA-C02 exam then you continue to do so. You have plenty of time to finish your studies as the last date to take the SAA-C02 exam is August 29th, 2022. If you haven't yet started studying and want to take this exam, you still have time to prepare and pass it by August 29th, 2022.
For those looking to study and prepare with course materials and
Earn Your AWS Solutions Architect - Associate Certification
Get 14 hours of self-paced training, 91 hands-on labs and 1 hour of one-on-one coaching with an AWS expert for only $118.
Get started
Here are some high-level points to take note of for each domain:
SAA-C03 Domain 1: Design Secure Architectures
This has a heavy focus on designing secure access to AWS resources, so as you'd expect a deep understanding of AWS Identity & Access Management (IAM) is required. You should also have knowledge of AWS Single Sign-On, AWS Security Token Service, AWS Control Tower and Service Control Policies.
It also looks at how to secure workloads and applications, this will test your understanding of and knowledge of services including Amazon Cognito, Amazon GuardDuty and Amazon Macie, AWS Shield, AWS WAF, AWS Secrets Manager, in addition to a solid awareness of VPC security controls.
The final point in this Domain assesses your ability to determine appropriate data security controls, so expect to demonstrate your knowledge across the AWS Key Management Service, AWS Certificate Manager and how to manage data recovery and retention across a range of storage services.
SAA-C03 Domain 2: Design Resilient Architectures
This domain centers its focus on 2 main areas:
How to design scalable and loosely coupled architectures
How to Design highly available and/or fault tolerant architectures
The scope of this domain is wide and varied.
Assessment on point 1 requires you to have knowledge across Amazon API Gateway, AWS Transfer Family, Amazon SQS, AWS Secrets Manager, Application load balancers, Amazon SQS, AWS Fargate, AWS Lambda, Amazon Elastic Container Service, and the Elastic Kubernetes Service.
When it comes to HA and FT architectures, you must be aware of the AWS Global architecture, plus Amazon Route 53, Amazon Comprehend, backup strategies, RDS Proxy and AWS X-Ray.
SAA-C03 Domain 3: Design High Performing Architectures
This domain introduces a new section compared to that of the SAA-C02 which looks at how to determine high-performing data ingestion and transformation solutions. As a result, emphasis will be centered around services such as Amazon Athena, AWS Lake Formation, Amazon QuickSight, AWS DataSync, AWS Storage Gateway, AWS Glue, Amazon EMR, and Amazon Kinesis.
Much like the SAA-C02, it also focuses on 4 core resource types, Storage, Compute, Database and Networking. So, ensure you focus on performance features from the core services in each of these areas.
SAA-C03 Domain 4: Design Cost Optimized Architectures
The final domain also focuses on the same 4 resource types I just mentioned, Storage, Compute, Database and Networking, and how to optimize costs at different levels based on a variety of different requirements. It's also essential that you are familiar with a variety of AWS cost management tools which you need to be familiar with which include, Cost Explorer, AWS Budgets, and AWS Cost and usage reports.
As I mentioned earlier, the domain focused on cost has increased its overall percentage weighting in the exam, so it's worthwhile taking the time to understand how to optimize your architecture effectively to minimize costs across your accounts, in addition to having the knowledge how to report on these costs accurately using the appropriate tools available.
Overall, across all of the domains, I get the sense that there is more of a focus on the students abilities to understand how AWS solutions can be deployed based upon the Well-Architected Framework. So, it would also be valuable to you to be familiar with this framework.
Will there be any exam lab questions like there is in the AWS SysOps Administrator certification?
For those unaware, Exam lab questions are scenario based, and are composed of a set of tasks to perform in the AWS Management Console or AWS CLI.
I was expecting to see the inclusion of exam lab questions in this certification, however the only exam question types listed in the exam guide are:
Multiple choice: which has one correct answer and three incorrect responses
Multiple response: which has two or more correct responses out of five or more response options
So, with that in mind, there are no Exam lab questions at this stage.
Where can I learn the new materials for this exam?
Here at Cloud Institute, we already have new content and courses to support you in your preparation for this new exam, along with many hand-on-labs in our Challenge Lab format. So, you'll be overly prepared to pass the SAA-C03 exam.
Where can I find more information on this exam?
To find the latest information relating to this exam you can visit AWS. From here you can get the latest SAA-C03 Exam guide and take a look at some sample questions.
I hope that has answered some of your questions relating to this announcement, but if you have any further questions, please feel free to reach out to me and I'll be happy to help.
Good luck with your studying!